Why choose us?
---
We are a professional company with years of experience in the transportation industry. When it comes to luxury transportation, there's no other company in the area doing what we do for the affordable rates we offer. You're bound to enjoy our transportation, as we carry the highest quality vehicles to ensure that your trip is exactly what you've come to expect from a professional transportation provider. You'll enjoy the best vehicles amenities, making your trip in Tampa one to remember.
---
---
Tampa Party Buses
Affordable luxury transportation
For Tampa, Florida
34 Pass. Party Bus
Tampa Party Buses High Quality Fleet
---
---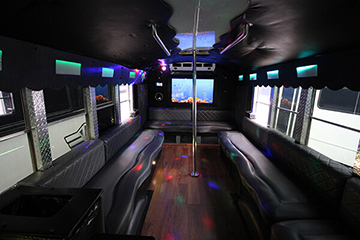 Here's our 34 Passenger Party Bus, perfect for celebrations, corporate events, weddings, or whatever you have planned in Tampa.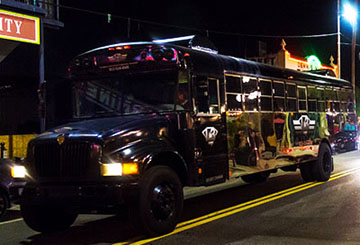 Features
This party bus is the best option because it has a spacious interior with ice filled bar areas, televisions, dancing poles, and neon lights.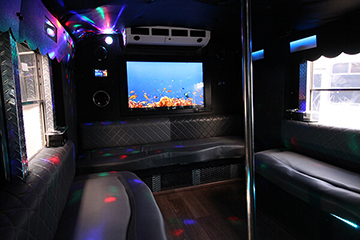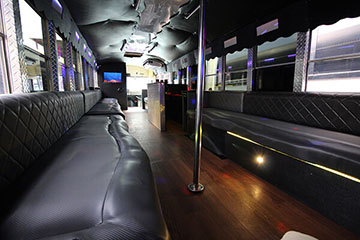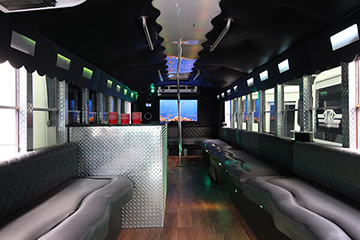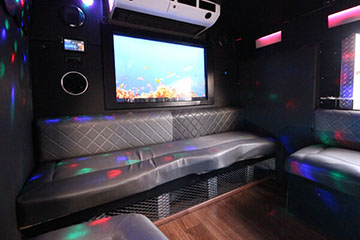 Curious?
How to use a party bus?
Wondering about Tampa Party Buses?