Why choose us?
---
We are a professional company with years of experience in the transportation industry. When it comes to luxury transportation, there's no other company in the area doing what we do for the affordable rates we offer. You're bound to enjoy our transportation, as we carry the highest quality vehicles to ensure that your trip is exactly what you've come to expect from a professional transportation provider. You'll enjoy the best vehicles amenities, making your trip in Tampa one to remember.
---
---
Tampa Party Buses
Affordable luxury transportation
For Tampa, Florida
Limo bus max capacity: 42
Tampa Party Buses High Quality Fleet
---
---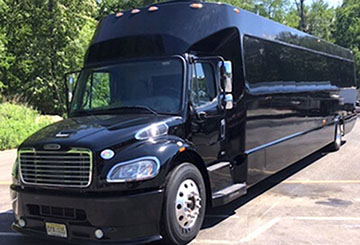 One of our largest buses is our 39-42 passenger bus. This bus a full custom interior that includes leather upholstery, colorful disco and laser lights, two dance, poles, and even an on-board restroom! You'll have a great party on this deluxe bus.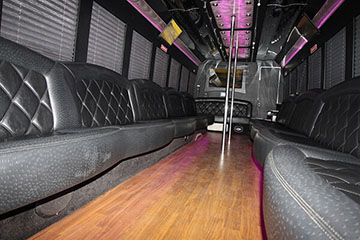 Features
Need a drink? There's, of course, a cooler on this bus to keep your favorite beverages perfectly chilled! There are two 32" TVs and two 42" TVs as well as a DVD player. There's a great sound system that will make anything you play sound outstanding.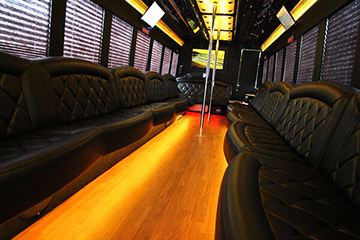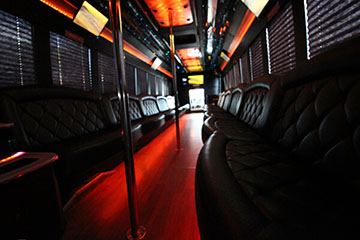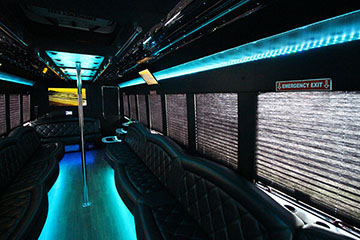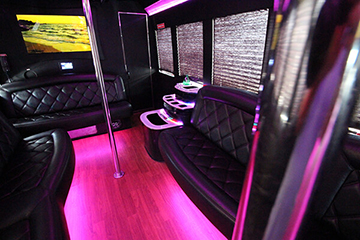 Curious?
How to use a party bus?
Wondering about Tampa Party Buses?