The best way to travel on a Party Bus Rental
In the Tampa Bay area, our party bus service leads the way to every city's special event. From the north side of Clearwater to southern St. Petersburg, we always provide deluxe times on our party buses and limo rentals. A party bus is an incredible experience for anyone who takes celebrations seriously. Would you like to be part of it?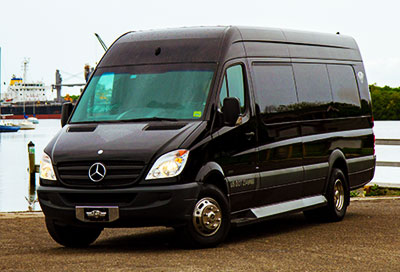 15 passengers party bus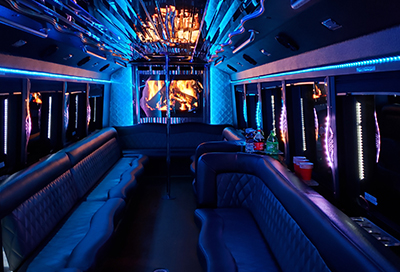 Limo bus interior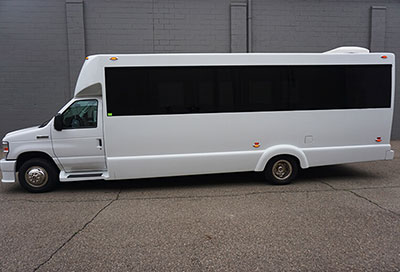 Limo buses
Get immersed straightforwardly in the party bus matter. We never play around when talking about a luxury transportation service that grants exclusive moments aboard. Discover the right vehicle for your small groups with our shuttle service, an ideal option if you want to keep travel simple but fun. Go for a middle-sized party bus option with our 20-35 passenger seating capacities. A crowd of party enthusiasts can fit perfectly in our broad party buses. A limo bus with the same capacity can turn a regular event into a milestone of exciting moments but don't forget that a party gets better with great company. If you prefer a service for long trips where every guest demands to be comfortable, our charter buses are the option. Finally, if your event requires a certain level of sophistication, you should hire our luxury limousine service and show your most stylish facet.
Perfect rental amenitites
---
When it comes to finding adequate entertainment vehicles online, our customers look for all the amenities required for a big party time. We are glad to ensure every detail for your event so you don't have to look it anywhere else. Enjoy your stay with the full entertainment of flat-screen TVs, DVD players, a roaring sound system, and vibrant led lights. Keep every guest relaxed and fresh in our vehicles, which offer air conditioning of the best quality and pleasant plush leather seating. If you are still unconvinced that a party bus will be your hired vehicle, let us show you more advantages of traveling with us.
To the major cities in Tampa Bay
---
Visit Clearwater and the best views of the coastal area of Pinellas County. The best party buses in the Tampa Bay area dominate Bayway's roads riding as versatile ground transportation for any occasion. For example, our service includes airport transportation options for travelers and inhabitants seeking a ride free from the city's disturbance. Our party bus rental service offers up-to-date vehicles to hold guests with the advantage of traveling comfortably. You will get vehicles with stunning models like luxury Sedans, Cadillac Escalade cars, Chrysler limos, and many more, depending on your transportation needs.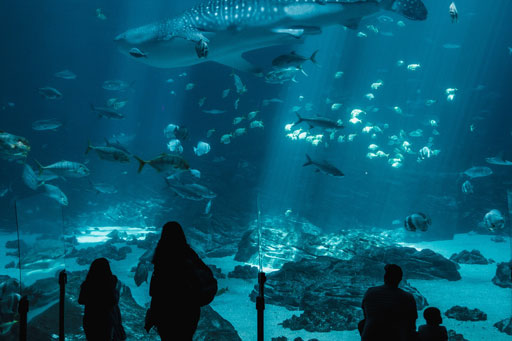 Endless entertainment
Would a beach party be great for your next special occasion? Celebrate with family or friends in many water parks in the Tampa Bay Area. When we are asked to drive our customers to the waterfront places, we get thrilled because it's the ideal picture where our luxurious vehicles stand out the most.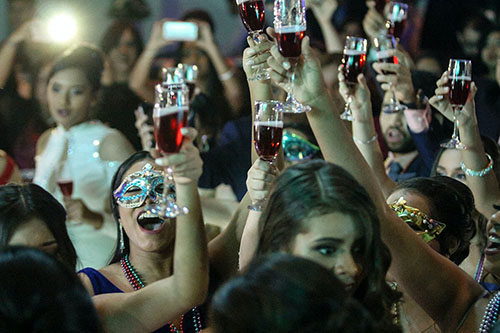 Special events by night
Go out for the best night datings in the area. Relish exquisite restaurants and fancy bars to meet the hottest people around. Take our Bayview limo services to cover rides for the many places designed for people's pleasure. We never put an hour limit so you can have fun with old and new friends very late.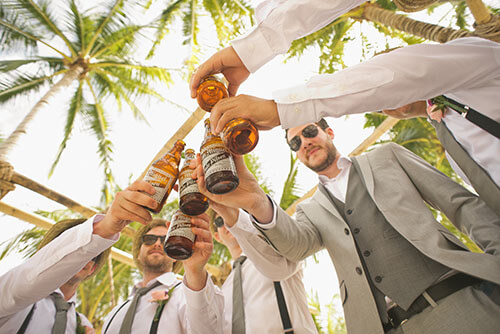 Bachelor/Bachelorette parties
When is the right moment to celebrate your friend's engagement? Let us tell you, you have no time to lose. Before the big ceremony, invite your close friends to join a limo bus trip where there are no rules. Well, except one rule must be applied: have fun if fundamental! Make your special day a reason to hire a Tampa limo bus rental again.
Traveling to your special occasions
---
As many celebration options exist, you may like to celebrate the classic ones. For your wedding day, hire our stretch limos, where every romantic moment becomes a reason never to forget. The same happens with thrilling birthday parties, where the best wish one person can make is that the ride never ends.
Let the final dance be in our party bus rentals! If you want to remember some moments that happen only once, the best party bus rental service is here to accompany them. Hire our Hummer limos that prom night where giving the best impression is essential. Are you riding with a bunch of good high school friends? A limo bus is a suitable alternative that many teenagers have relished on the school ball. If you want to surprise your best buddies, invite them to travel on our coach buses for your upcoming sporting events.
Do you need a broad rental service for your company's outing? Our charter bus service performs efficient rides anywhere you are going. There are no impossible rides to cover by our party bus company; we always have the ideal vehicle for touring or any other event. We strive to provide an excellent service for corporate events.
Affordable transportation services
---
Getting cheap party bus rentals is now possible with Tampa Party Bus. Our limo bus and party bus prices are one of the perks of hiring us; we consider many details to determine the rates that suit your needs better. Don't waste your money on a regular car service with no luxury amenities and a fixed mileage. We don't settle with providing just a party bus rental service; we want our customers to have the best time on the road ever! Contact us to get a free quote; we are reservation specialists!