Why choose Tampa Party Buses?
---
We are a professional company with years of experience in the transportation industry. When it comes to luxury party buses, there's no other company in the area doing what we do for the affordable rates we offer. You're bound to enjoy our transportation, as we carry the highest quality vehicles to ensure that your trip is exactly what you've come to expect from a professional party bus provider. You'll enjoy the best vehicles amenities, making your trip in Tampa one to remember.
---
---
Tampa Party Buses
Limousines and Party Bus Rentals
For Tampa, Florida
Dunedin Party Buses
Dunedin's Finest in Luxury Transportation!
---
---
Dunedin is well known for its several beaches, such as Dunedin Causeway, Honeymoon Island, and Caladesi Island State park. These beaches are lauded around the world for some of the nicest and most beautiful beaches in the world. Dunedin is known for the Florida Auto Exchange Stadium, which is the home to the Toronto Blue Jays during spring training, as well as the Dunedin Fine Art Center, as well as the Dunedin Boat Club. It is popular amongst tourists and has numerous shops, night life, and dining options.
Here is a list of our favorite places to eat and get some drinks while visiting the beautiful city of Dunedin, either before heading to a beach, or while out on a shopping adventure: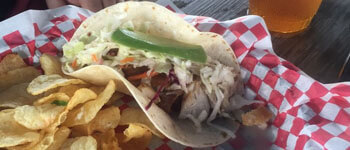 Dunedin Fish Market & Olde Bay Cafe
Split between a Fish Market and a Cafe, Dunedin Fish market & Olde Bay Cafe is a fantastic and eclectic location to get some of the best seafood in Dunedin. Every day they receive a brand new shipment of delicious fish that is cooked to perfection in all sorts of different menu items such as the Fish Plate, the Fish Taco, the Seared Ahi Tuna, or the Olde Bay Peel n' Eat Shrimp! You'll be pleasantly delighted with how friendly and inviting the staff are. And, stop into the Fish Market before leaving to bring some of the delicious fresh caught fish home to the family to cook on your own.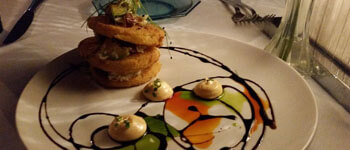 The Black Pearl
If you're looking for authentic, delicious American food that is unique and unlike quite anything you've ever seen before, look no further than The Black Pearl. They wish to create a unique, one-of-a-kind dining experience that will leave you ranting and raving about it. With their Chilean Sea Bass Lyonnais, the Filet Mignon, and their Escargot, you will be consistently pleasantly surprised by their delicious menu options. While they are a little on the more expensive side, it is well worth the expense as it will be one of the most incredible dining experiences you've ever had.
Clear Sky Draught Haus
Clear Sky Draught Haus is not like all of your other average draft houses, no. They sport 37 craft beers on tap, as well as over sixty varieties of bottled beer, as well as delicious wine and a full bar with fantastic specialty cocktails and any drink that you could possibly want such as a Whiskey Sour or the best darn Manhattan you've ever had. They aren't just a drink place though, they also have some delicious food for Breakfast, Lunch, Dinner, and Late Night. We strongly recommend their Meat Loaf, the Black and Blue Ribeye, or their Shrimp and Grits. Make sure to check in on Friday for their $8 Fish n' Chips special!
Dunedin Brewery
Dunedin Brewery is one of the most beloved locations in Dunedin because they are not just one of the oldest microbreweries in Florida, they are the oldest microbrewery in Florida. They pride themselves on brewing delicious beers and forming a community around their beers. They have a pleasant variety of original brews, our personal favorites being the Brown Ale and the Red Ale, but the Wheat Ale, the American Classic IPA, and the Pale Ale also being popular options. They also have delicous food such as their tacos, or their sandwiches like the Smoked Sweet & Spicy Chicken Sandwich, or the Vegetarian Chipotle Black Bean Burger. Make sure to head in there on a night where they have a live performance for an extra treat!
Pensare Italian Bistro & Wine Bar
Pensare is a fantastic authentic Italian restaurant that brings expertly crafted Italian cuisine to downtown Dunedin. They have fantastic servers, who are friendly and clearly have a passion for making sure that their customers have a fantastic experience while dining at Pensare. They have an excellent spread of Appetizers such as the Tartar di Tonno, the Caprese, and the Impepata Cozze. However, their Pastas like the Ravioli Pensare and the Chicken Marsala are what they are best known for, and you will feel well-fed and happy once it's all said and done.
Kelly's
Kelly's for Just About...Anything! is basically a Chuck E. Cheese for adults. They have excellent food, drinks, the Chic a Boom Room Martini Bar, as well as the Blur Nightclub and Showbar. Head over to Kelly's for breakfast, lunch, or dinner and indulge in their Ahi Tuna or their Beef Tenderloin Tips, and then head over to the Chic a Boom Room for some excellent Martinis and drink specials. Finish off the night at the Blur Nightclub and dance the night away, and you'll realize why Kelly's is the funnest place in Dunedin!
Curious?
How to use a party bus?
Wondering about Tampa Party Buses?