Have wonderful Party Bus rides
Who doesn't want to celebrate a birthday in the best way? Surely, you are part of the group that parties hard whenever you have a special event. We are pleased to provide you with our Fish Hawk party bus rental service, which is ideal for all celebrations!
Sometimes finding the right place to join your friends or family is hard. Whether it is a good place, but the space is not enough, or it's a wide space but doesn't have the amenities you want. Looking for your ideal spot shouldn't be a reason to be disappointed.
And what about luxurious transportation that can drop you at a special ceremony like a wedding or a prom night? Our limousine rental service includes the best models and sizes to give you the touch of elegance that you want for your special occasion. We can successfully achieve all of this and more. Let us show you!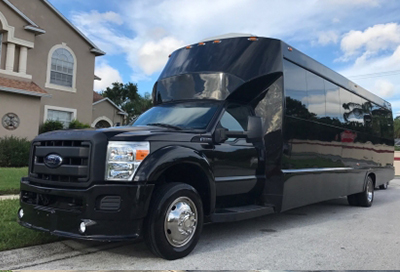 Party bus for 28 passengers
Limo bus interior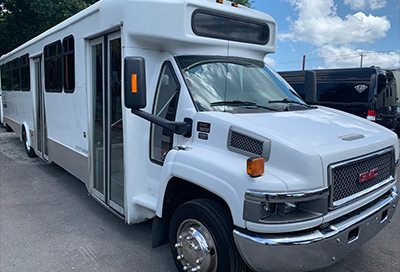 Party bus for 38 passengers
All the amenities you will find in our vehicles are carefully adequate for great parties. Any customer who wants to have a terrific party can trust that our sound system will never let them down. The music, videos, and more sounds will boom like an eco for endless dancing moments. And talking about videos, you will find the perfect quality images in flat-screen TVs. Let the mesmerizing led lights create a vibrant atmosphere that will keep the party feeling alive.
For more elegant situations, our limousine rentals offer luxury and sophistication for your rides. No matter the event, our limos can deliver impeccable service while you are comfortable in the leather seating. Even a nice drink from our mini bar can elevate the feeling of being on a first-class transportation service. Don't hesitate to contact us for more information and start your fantasy trip with us.
The different Hillsborough County, Florida, areas are ideal for journeys with family members. The natural places, clean air, and lovely views are outstanding characteristics for endless times. Why not choose a party bus service for a pleasant ride to enjoy those places? Prefer our service; we can take you there to relish without concern.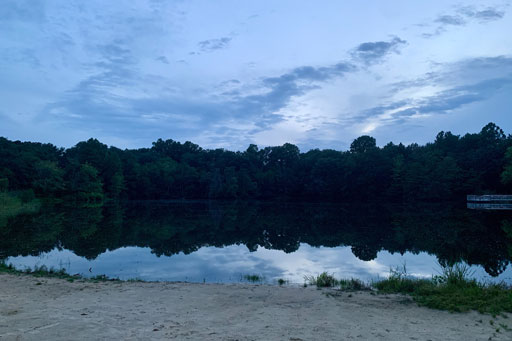 Great times in the natural areas
Lithia Springs Park can be the perfect excuse for an excursion through the natural reserves in the Tampa Bay area. Get ready to hike, bike, or swim in the clean waters of the park, don't worry about the space because our party buses have enough seating capacity for everyone. Our shuttle buses or mini buses are ideal for a snug coming home at night to conclude a memorable evening.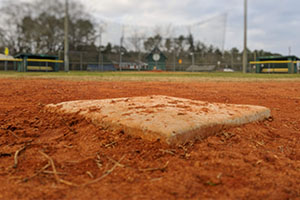 Party bus for your Sports trips
Have your sporting events with your teams in Fishhawk Sports Complex, which provides hiking trails, sporting fields, and green open areas so you can freely celebrate your moments. If you need a bus for a large group of people for your match, choose our charter buses for ample space and seating. In the case of smaller groups, our mini buses will effectively ride your crew.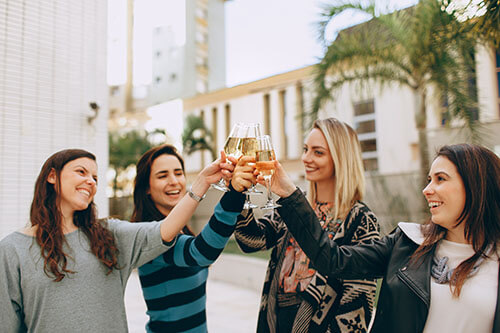 Join your friends in our party buses
The perfect amenities you will want for your celebration are designed to keep the party atmosphere alive while your guests are having a blast. Get the party started in our limo service for your bachelor or bachelorette parties. Your guests will be impressed to see how pleasant the ride could be in our limousines and party buses. Enjoy your party without preoccupation, even when it's time for a home jump left.
Special occasions with elegant vibes
---
We create fantastic moments for your special events. Your upcoming wedding will get the necessary tools to be memorable for everyone with a limo bus service for a group ride to the event. However, your protagonism is fundamental to the ceremony, so choose to be delivered in a stretch limousine to impress your guests. The best method to remember an occasion like this is taking the right decision for a transportation drop-in.
If you are in the city for business, hire a car service for your corporate events. And for a larger group, a limo bus is the most effective option for elegant outings with co-workers. We don't settle for one ride; we want to become your favorite party bus choice for every event.
Careful with your pocket and your security
---
Stop looking for expensive car service that won't guarantee a relaxing time on the road. We believe that even short trips deserve incomparable moments on luxury vehicles. The good news is with our service, you will get a top-notch rental at an affordable price! But the surprise doesn't end there. We provide professional chauffeurs as designated drivers for a more secure ride for your complete tranquility.
There is always a car service available for your needs. A service of airport transfers is the right choice for travelers who want a pleasant ride after or before their flights. Another advantage of choosing our service is that you will travel to any part of Tampa Bay with how many people you want. Choose to relax on your next trip; we will handle the rest..
Also servicing these areas:
---
We always make memorable occasions in our party buses. An entertainment vehicle from our fleet is not only a transportation service but a delightful experience of pleasure and fun. If you want to hire a fabulous and practical party bus, expect to receive the whole package of amusing moments in our shuttle service, charter buses, limo bus rentals, and more vehicles. Our service will cover your needs to move from different places in the surrounding area of Fish Hawk: Apollo Beach, Tampa, Plant City, Lithia, Balm, Riverview, Bloomingdale, Durant, Keysville, and others. Be sure to contact us to receive a free quote!