Why choose Tampa Party Buses?
---
We are a professional company with years of experience in the transportation industry. When it comes to luxury party buses, there's no other company in the area doing what we do for the affordable rates we offer. You're bound to enjoy our transportation, as we carry the highest quality vehicles to ensure that your trip is exactly what you've come to expect from a professional party bus provider. You'll enjoy the best vehicles amenities, making your trip in Tampa one to remember.
---
---
Tampa Party Buses
Limousines and Party Bus Rentals
For Tampa, Florida
Holiday Party Buses
Holiday's Finest in Luxury Transportation!
---
---
Holiday, a relaxing suburb of the Tampa area, is a smaller down that would be a great place to stay if trying to stay on the outskirts of the bustling Tampa, while still being on the coast of the Gulf of Mexico. It is known for the Holiday Pacific and Southern Tower, the Progress Energy Anclote Plant, and its delicious and humble places to eat and drink.
Here is a list of some of our favorite places to grab a bite to eat, or to drink out with friends in Holiday: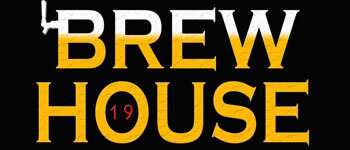 Brew House 19
If you're looking for a classic place to dine with delicious beer and some of best, juiciest, and expertly sauced wings around, then Brew House 19 is the place for you. They have an impressive spread of beer selections, as well as a wait and bar staff that have a great number of experience and passion for customer service.
Smokin' Out
If you are looking for a place that will make your mouth water just by walking through the door, then look no further than Smokin' Out. They have a wide spread of excellent specials such as their pulled pork grilled cheese (yes, you read that correctly), as well as their delicious smoked sausage and "Porky Pie." There are few places in the area that have better BBQ style food than Smokin' Out. This is one that you don't want to miss.
Angelo's Italian Restaurant
Sometimes you need to head back to the Old Country and get some fine, authentic Italian Cuisine. Angelo's has some fantastic authentic Italian dishes that also is very affordable at the same time. They have a breathtaking atmosphere with beautiful decor and ambient music playing in the background to soothe you into a fine dining experience. They have an excellent wine selection, as well as a passionate and excellent wait staff. Their menu is filled with delicious selections such as their Bruschetta appetizer, their Caprese salad, but their Fettucine Alfredo is really where it's at. Don't skip out on Angelo's!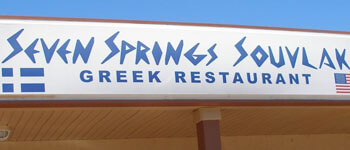 Seven Springs Souvlaki
You can't go wrong with a good meal of Greek food, and Seven Spring Souvlaki understands this better than anyone. They have some of the best Greek food that you will ever have. Their chefs have an expert knowledge about the preparation of all kinds of Greek dishes such as the Gyro, mousaka, and absolutely the best tzatziki you've ever had. If you're craving some classic tasting, but palette-pleasing Greek food, then you need to check out Seven Springs Souvlaki.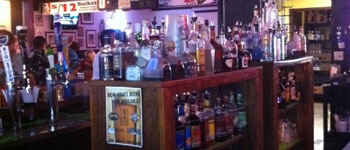 The Stadium
If you're feeling more like a sports bar vibe, then you will feel right at home at The Stadium on 7 Spring Boulevard. They have a large bar area that is reminiscent of the bar from Cheers, and they have excellent draft beer, as well as a fine selection of local craft beers. Their juicy wings will be enough to make you want to quit your job and move in, because they are delicious, while being completely affordable. We strongly reccomend the Carolina Pulled Pork Sandwich, the Hot Dog Basket, and the "Fat Man" Salad which is pretty much has everything but the kitchen sink in it.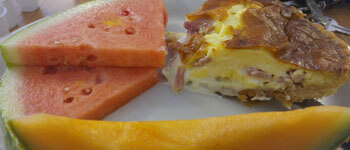 The Broken Yolk
Breakfast is the most important meal of the day, and the folks over at The Broken Yolk really understand this. They have an excellent and diverse selection of breakfast items such as the ham and cheese omelet, the chicken and spinach plate, and the fantastic Belgian waffles. Add in how friendly their staff is, with their bright and smiling faces early in the morning, and you'll definitely get your day off on the right foot.
Curious?
How to use a party bus?
Wondering about Tampa Party Buses?