Exciting party plans on our Party Bus Rentals
Starting a party on your special occasion is what we do. At Holiday Party Bus, we are experts in turning your celebrations into endless moments aboard our luxurious vehicles. No matter the time or place, we can be there to please your traveling desires.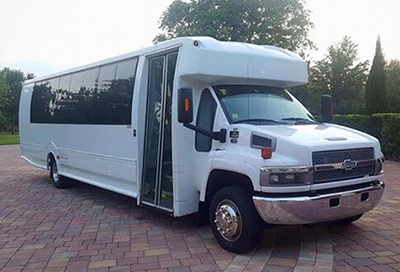 40 passengers party bus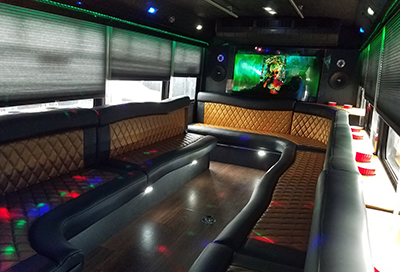 38 passengers party bus interior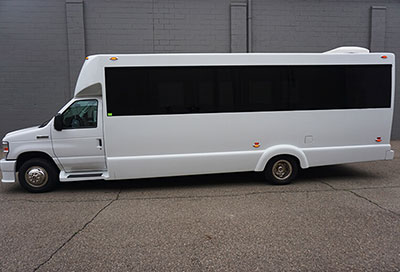 Limo bus service
An entertainment vehicle is more than just a pretty car face. An entertainment vehicle is the best way to show how stylish you are. Our company works from Tampa to provide a unique party bus service 24/7 on any date you want.
Our vehicles have in common not only the luxurious vibes they show. Also, they are ideal options for moments that deserve to be remembered. But there's more. Our service is as economical as sumptuous. What can be better than that?
Incredible luxurious amenities
---
When you take your service, prepare to surprise yourself with the most glamorous party bus rental. A party bus is adequate with up-to-date amenities for your special events. Get an authentic bar atmosphere with the led lights intensifying the party vibes. Seat freely on the leather-furnished couches and watch your videos on several TVs. Boost your friends with the excellent music that our sound system plays. And, of course, quench your thirst with a refreshing beverage from our minibar. Our glamorous limousine services offer a great vehicle with comfortable seating, vibrant lighting, a minibar, and a stunning design.
About the space, our party buses, limo buses, and limousines have different models for several group sizes. Go for the practical option of a mini bus for groups from 20 to 30 passengers. But if you have smaller crews, choose a shuttle service for 15 passengers or a limousine with the same capacity. A large group can take advantage of our spacious charter buses for tours or trips that usually last long hours of riding. Whatever option you select for your next event, we assure you that a polished car will satisfy you and your guests.
Don't keep wait the best party times
---
In Holiday, Florida, any day is a GOALiday to make your trips enjoyable. We operate vehicles with the best specifications in terms of luxury transportation. Qualified models, neat amenities, and elegant interior and exterior design are what you will find with us. We enjoy helping our customers with their trip itineraries, so we offer devoted customer service that will attend to any request. Are you coming from another city? Don't worry. Our service area fully covers near places like Tarpon Springs, Safety Harbor, Keystone, East Lake, Pinellas Park, Saint Petersburg, New Port Richey, and many others. Start your party plan to have a good time with our party bus service.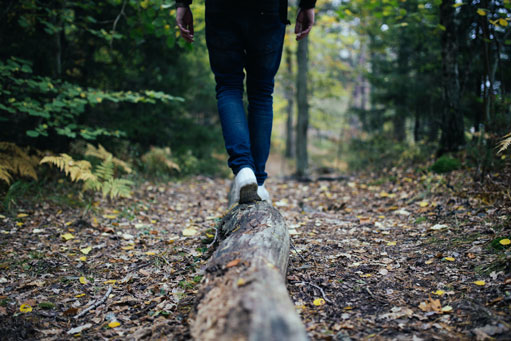 Key Vista Nature Park
If you want to go further for travel, go straight to the west side to visit Key Vista Nature Park. This park is perfect for training in its hiking trails, Broadwalk, and fishing banks. The nicest way to travel is with a spacious service for your guests. Keep in mind that a great place to travel only gets better with the best company, so go with your family or friends in a whole team aboard a charter bus.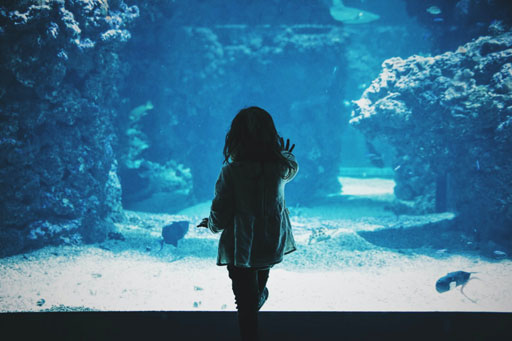 Tarpon Springs Aquarium
Ten minutes before Holiday, you must pay a visit to Tarpon Springs to relish the open places for visitors. Take a shuttle bus for an efficient ride on your family journey. Remember to take sunblock, extra clothes, and your willingness to have fun! Tarpon Spring Splash Park, Tarpon Springs Sponge Docks, and Tarpon Springs Aquarium cannot be missing from your trip itinerary.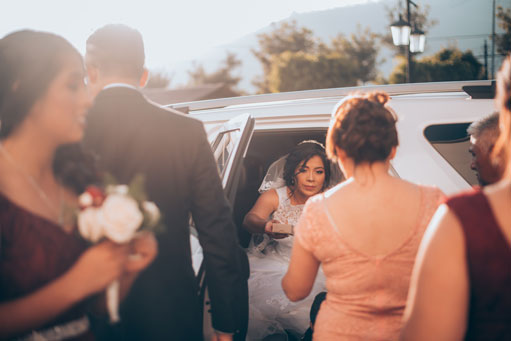 Wedding transportation
Plan your upcoming wedding with Holiday, FL's most luxurious limo service. If you want to increase your fantasy, you are only one click to hire from getting the best stretch limo for your special occasion. Cheer up and take your whole group of guests on a limo bus and share your experience of being in a romantic film. Our party bus rentals are essential vehicles for unforgettable rides.
Straight to your special occasion
---
Get the party started in your sporting events and join a bunch of fanatics in the ultimate sporting celebration. A party bus service for 40 passengers is perfect if you consider riding with a whole crowd. But choosing a coach bus will be a more optimal decision cause the bus is designed to transport sports teams from professional leagues.
There is no better choice for your moments of excitement than a party bus. Our party buses and limo buses are the favorite transportation method for customers to throw fantastic bachelor and bachelorette parties. How many guests can I invite? You can have different bus rental options depending on your group's numbers. For example, the limo bus for 30 passengers is ideal if you want a similar bar ambiance. But if you want a more modest option that still shows style, choose a Hummer limo with a capacity for 20 passengers. What about a birthday party? No worries, our party buses fully cover every special celebration.
Our charter bus rental is a versatile service. To what are we referring with that? The fun trips our broad vehicles successfully carry out are not exclusive where formality is demanded. For your corporate events, your company can use our party bus service to transport large groups of people to business tours, company trips, or employee outings.
The best party bus service in Holiday
---
After showing the immense possibilities that our party buses offer for your events in Holiday, it's time to talk about the perks of hiring us. In every service, one of the things that our customers enjoy the most is discovering our cheap party bus rentals. We offer affordable prices for any vehicle, from a broad party bus to a stretch limousine, because we believe that luxury is unrelated to a significant expense.
In Holiday, Florida, we are the absolute transportation option for your special occasions. To guarantee your safety on the road, get to know our chauffeur service with qualified drivers who will drive the vehicle as an expert. Have complete peace of mind to drink and dance with your friends; we handle the rest. Contact us today to book your preferred service.