Why choose Tampa Party Buses?
---
We are a professional company with years of experience in the transportation industry. When it comes to luxury party buses, there's no other company in the area doing what we do for the affordable rates we offer. You're bound to enjoy our transportation, as we carry the highest quality vehicles to ensure that your trip is exactly what you've come to expect from a professional party bus provider. You'll enjoy the best vehicles amenities, making your trip in Tampa one to remember.
---
---
Tampa Party Buses
Limousines and Party Bus Rentals
For Tampa, Florida
Largo Party Buses
Largo's Finest in Luxury Transportation!
---
---
Largo is the fourth largest city in the Tampa Bay area, and is the third largest city in Pinellas County. It is known for the Largo Central Park, the Florida Botanical Gardens, the Armed Forces History Museum, and the Pinellas Trail. They also have tons of great places for you to shop and dine at.
Here is a list of some of our favorite places to eat and get some drinks in the fantastic city of Largo: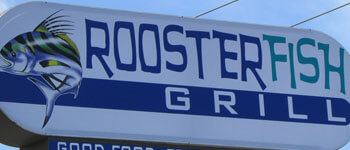 Roosterfish Grill
If you are looking for prime seafood, then look no further than Roosterfish Grill. As soon as you arrive, you will be floored with how awesome and friendly the wait staff are. Their myriad of menu options such as their Calamari, their Frog Leg Dinner, and the Sunset Salmon will make your taste buds tingle with delight. Also, make sure to check out their daily specials such as their All You Can Eat Fish and Chips every Monday or their Wednesday Lobby day with Live Steamed and Baked Stuffed Maine Lobster, delivered fresh every Wednesday morning!
Tia's Authentic Latin Food
Don't be fooled by the simple name, Tia's Authentic Latin Food is anything but simple. They proudly serve home-style cooking that will make you wonder if your'e actually in Latin America! Their environment is cozy and casual, to match their food. They serve a variety of traditional dishes made with all of the freshest ingredients around. They serve breakfast, lunch, and dinner, and also offer delivery options if you don't feel like leaving the hotel. We recommend you start off with the Stuffed Potatoes and, for dinner, get the Palomilla Entree. You won't regret it.
The Corner Bar and Grill
The Corner Bar and Grill has some of the greatest servers in the state, with their friendly demeanor and their widespread knowledge about all of the food and drinks, you will be pleasantly surprised with them. Their menu is all stuff you've seen before, but that is by no stretch of the imagination a bad thing, because they have perfected every last bit of the menu. Make sure to head over there for the Karaoke, because they pride themselves on being the #1 Karaoke Bar in Largo!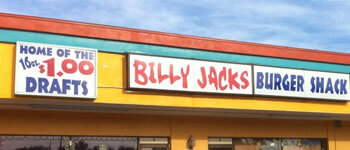 Billy Jack's Burger Shack
Billy Jack's doesn't try to get fancy with their burgers. While they do have some inventive creations, they mostly pride themselves on providing a prime product that will leave you weeping once it's all gone. Their burgers are juicier than you could even possibly imagine, and the fries are delicious, crunchy, and ample. This is all supplemented by how inexpensive Billy Jack's food is, and you have yourself a new favorite burger joint!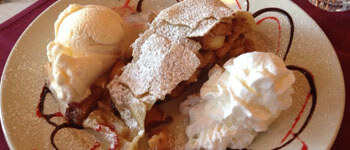 German Bistro 2
This is something you don't see a lot of in the Florida area--authentic and delicious German cuisine. You may have never had German food before, but trust us when we say that when you first try it, do it here. Their veal schnitzel, dumplings, sauerkraut, and spaetzle in particular are to die for, but you can't go wrong with anything on the menu. Their food doesn't leave you feeling bloated and gross, and the atmosphere is quaint and delightful. It feels like you've really stepped into a German eatery!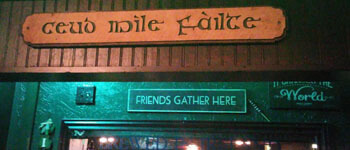 Finley's Irish Pub & Eatery
Sometimes you need to not get to fancy with it and head on over to a classic Irish Pub and get a good old-fashioned meal paired with a delicious beer. However, Finley's is not quite your typical Irish Pub. It really takes the element of Irish Pubs being a social scene to the next level. They really show pride in their customer base, as well as their food. Head over their for lunch or diner and dig into their Teriyaki Burger or "Paddy" Melt, or one of their House Specialties such as the Liver & Onions or Filet O' Fish. Don't forget to get started with their beloved Rueben Rolls!
Curious?
How to use a party bus?
Wondering about Tampa Party Buses?