Why choose Tampa Party Buses?
---
We are a professional company with years of experience in the transportation industry. When it comes to luxury party buses, there's no other company in the area doing what we do for the affordable rates we offer. You're bound to enjoy our transportation, as we carry the highest quality vehicles to ensure that your trip is exactly what you've come to expect from a professional party bus provider. You'll enjoy the best vehicles amenities, making your trip in Tampa one to remember.
---
---
Tampa Party Buses
Limousines and Party Bus Rentals
For Tampa, Florida
Oldsmar Party Buses
Oldsmar's Finest in Luxury Transportation!
---
---
A small coast city in the Tampa area, Oldsmar is known for its parks, historic bungelows, and humble downtown district. They are known for their museum as well as Oldsmar Days and Nights festival.
Here are some of our favorite places to grab a bite to eat, or get a drink in Oldsmar:
Rawk Star Cafe
If you're looking for delicious and completely vegan food, then look no further than Rawk Star Cafe. They have a delicious blend of unique and progressive raw vegan food. Even if you're not vegan, and if vegan food seems like something you'd never want to try, we strongly recommend you check this place out--we aren't vegans either. But they have some incredible food that's fresh and fills you with vitality. You leave feeling a hundred times healthier. They have delicious smoothies that you can build yourself, and some of our favorite menu items include the Rawkster Wrap, the Drum Beat' N Salad, and the Raw Pizza Slice. We're serious, this place is no joke. Check it out!
Flamestone Grill
Flamestone Grill is a casual, yet atmospheric Grill that doesn't care about fancy frills and all of that--they take passion in their food, simply put. They care about serving the highest quality food with an emphasis on excellent service. They cook with the two most basic elements from nature: fire & stone, and nothing else. Even their guacamole is prepared with lava stone. They have excellent menus including Lunch, Dinner, and even Brunch! You can't go wrong with their signature steaks. Don't forget to try their signature margaritas.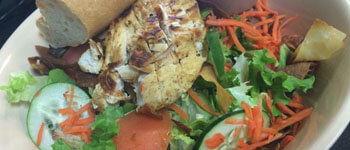 Nosh Cafe
If you're looking for an cozy, relaxed, comfortable cafe to enjoy a breakfast, brunch, or lunch, then you need to try Nosh Cafe on Tampa Rd. They have all sorts of different delicious bagels, hand crafted coffees, and sandwich types from all over the place like their Little Italy muffalletta sandwiches, as well as their New York style sandwiches. They sport free delivery to everywhere in Oldsmar--so we strongly suggest you take them up on that.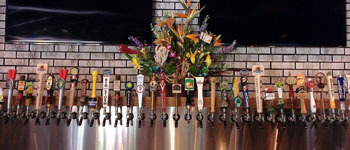 Salt Rock Tavern
Salt Rock Tavern gets a passing grade on all of their elements. The Atmosphere can't be beat with its sleek exterior, as well as its wooden interior and comfortable seating options. Their food menu seems like something out of your wildest dreams, and it tastes even better. Their spicy tuna tartare, tavern bacon, and twin filet mignot k-bobs will be fantastic ways to start your meal, and we suggest you finish it off with their pb&j mahi mahi, or maybe their grilled salmon. Don't forget to check their specials, as they have many specials and they're all fantastic.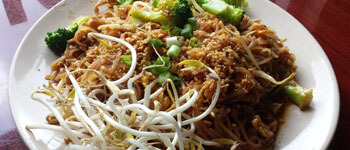 Pacific Thai Cuisine
When you're craving delicious Thai Food in Oldsmar, you need to check out Pacific Thai Cuisine. They have service that can't be matched by any of its competitors--they all have a unique passion for customer service that shines through in every facet of the establishment. Their menu is unique and yet traditional with their pork and shrimp fried spring rolls, the Pad Thai with Duck, and Crispy Duck with Red Curry sauce. There's a lot to love about Pacific Thai Cuisine, but we'll leave it you to decide what you love the most about it.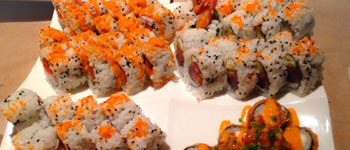 Hot Tuna Sushi Bar & Grille
Hot Tuna is a premier sushi bar in Oldsmar that has nothing to compare it to in all of the Tampa Bay area. They have excellently affordable prices, as well as the freshest sushi you've ever tried. They have all sorts of different specialty rolls that will leave you rolling on the floor with happiness. Their Pink Lady rolls, as well as their Kamikaze Eel are particularly amazing. Don't forget to try out their Happy Hour Specials, where you can get some delicious Sake Sangria.
Curious?
How to use a party bus?
Wondering about Tampa Party Buses?