Why choose us?
---
We are a professional company with years of experience in the transportation industry. When it comes to luxury transportation, there's no other company in the area doing what we do for the affordable rates we offer. You're bound to enjoy our transportation, as we carry the highest quality vehicles to ensure that your trip is exactly what you've come to expect from a professional transportation provider. You'll enjoy the best vehicles amenities, making your trip in Tampa one to remember.
---
---
Tampa Party Buses
Affordable luxury transportation
For Tampa, Florida
Orlando Party Buses
Orlando's Finest in Luxury Transportation!
---
---
Orlando is the fourth-largest city in the state of Florida also the fourth most popular, It's also known as "The Theme Park Capital of the World". There are certainly no shortage of fun to be had in this city with Walt Disney World, Universal Orlando Resort, Discovery Cove, Orlando Science Center, Ripley's Believe It or Not!, Madame Tussauds and so much more. There is fun to be had for groups of all ages when you are spending time here.
If you are looking for some great places to grab a bite or have a few drinks we have some of the favorites of our customers:
Dandelion Communitea Cafe
618 N Thornton Ave, Orlando, FL 32803 - (407) 362-1864
We'll start the list off with a place that may not be for everyone but it's a home run for people most other restaurants don't have many options for, this place is 100% plant based, organic and GMO free. They have dishes like their portobello sandwich with a marinated portobello, sun-dried tomato aioli, grilled red onions, tomatoes and lettuce on wheat or sourdough, their black bean or sweet potato burrito, or you can go with their build your own salad or wrap with a ton of options. They also have tea and fair trade coffee in addition to craft beer, wine, kombucha and more.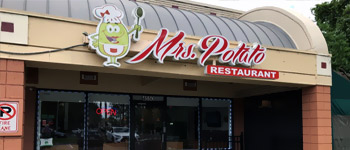 Mrs Potato Restaurant
4550 S Kirkman Rd, Orlando, FL 32811 - (407) 290-0991
By now you just may have figured out this place specializes in potato dishes, you may have even seen them on Diners, Drive-Ins & Dives on The Food Network. They have 15 or more different styles of baked potatoes from the standard loaded to chicken stroganoff, creamy shrimp, cakabresa - cheese- & onions, and many more, you can even get them as stuffed hashbrowns. They also offer entress with beef and chicken as the main staple of the dish with potato side dishes, and even burgers including a veggie burger and a "Brazillan Everything Burger" with a beef party, cheese, bacon, egg, ham and the list goes on.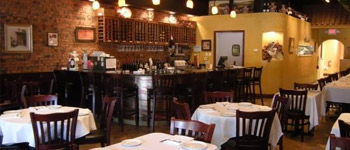 Adriatico Trattoria Italiana
618 N Thornton Ave, Orlando, FL 32803 - (407) 362-1864
Adriatico Trattoria Italiana is an elegant family Italian restaurant that is a great place to to dine at for special occasions. They are high class without breaking the bank and they go so far beyond typical "Italian restaurant" options, for example they have Carpaccio Di Manzo which is thinly sliced filet mignon topped with shaved cheese, capers and extra virgin olive oil, Pappardelle Allo Scoglio which is shrimp, scallops, mussels and calamari served of a bed of pasta with a wonderful garlic sauce. If you're seeking out the most expensive menu item you'll want their Costata D'Agnello Scotta Dito, rosemary, garlic marinated Lamb Chops.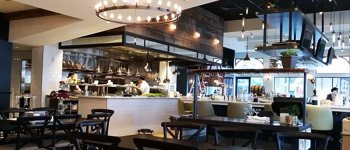 The Osprey Tavern
4899 New Broad St, Orlando, FL 32814 - (407) 960-7700
The second restaurant created by the owners in Orlando The Osprey Tavern captures the elegant nuances and feel of an old time tavern with a modern open layout that makes for a festive atmosphere while capturing classic American cuisine with vibrant flavors in their season dishes that bring new twists on old staples. Such as their prime ribeye paired with bordelaise, onion marmalade and confit garlic and sides like their wonderful truffle mac and cheese which expertly pairs gruyere, white cheddar and parmesan that will leave you very satisfied. Goes well with an Old Fashioned or a glass of wine.
The Stubborn Mule
100 S Eola Dr #103, Orlando, FL 32801 - (407) 930-1166
Beginning with a locally sourced menu by working with local farmers and fisheries, The Stubborn Mule is the creation of two Culinary Institute of America graduates. They offer a drink menu as impressive as their food, Give the Apple Bixby a try, it's Dog Island Rum, Sailor Jerry Black Rum, Minted Apple Cider Shrub & Ginger beer finished with a cinnamon sugar rim. Which pairs nicely with their Stubborn Mule Burger featuring Angus beef, beefsteak tomato, maple-pepper bacon, mixed greens, cider onion jam, a crispy potato nest with gruyere cheese fondue on a brioche bun and a side of rosemarty parmesan fries.
Curious?
How to use a party bus?
Wondering about Tampa Party Buses?