Why choose Tampa Party Buses?
---
We are a professional company with years of experience in the transportation industry. When it comes to luxury party buses, there's no other company in the area doing what we do for the affordable rates we offer. You're bound to enjoy our transportation, as we carry the highest quality vehicles to ensure that your trip is exactly what you've come to expect from a professional party bus provider. You'll enjoy the best vehicles amenities, making your trip in Tampa one to remember.
---
---
Tampa Party Buses
Limousines and Party Bus Rentals
For Tampa, Florida
Palm Harbor Party Buses
Palm Harbor's Finest in Luxury Transportation!
---
---
If you're looking for a quieter, and yet still beautiful location to visit in the Tampa Bay area, then Palm Harbor could be a fantastic place for you to visit. It's a fantastic and relaxing place to visit, where you can bathe in the mineral springs or visit one of the many parks, beaches, or resorts. They is ample shopping opportunities, historic districts, and dining locations that are worth checking out. Here we will list some of our favorite places to eat in the Palm Harbor area, as well as our favorite bars.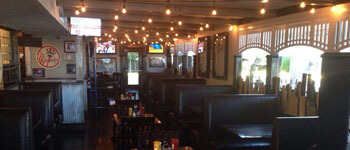 Lucky Dill Deli
Lucky Dill's Deli is a perfect location for you to head to in the case that you want to eat some classic sandwiches, wraps, soups, and so on, with the occasional expertly crafted spin on the classics. You can't go wrong with a good fried green tomato burger or corned beef with cabbage. They also have ample specials that are worth checking out such as their Buy One Get one Free Corned Beef Sandwiches on Mondays or their All You Can Eat Crab Tuesdays. Not only that, but they also have daily live performances!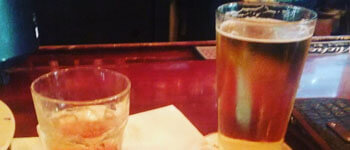 The Thirsty Marlin
You can't have a list about good restaurants in Florida without at least one seafood restaurant, and The Thirsty Marlin is a premier seafood restaurant located in Palm Harbor. They have a fantastic atmosphere and have an extremely knowledgeable and friendly wait staff. The food is excellent and diverse including sushi, lobster bisque, fish tacos, fried clams, shrimp, and more. They also have excellent specials like 75 cent wing nights and their Sunday Funday specials.
Fireside Pizza Cafe
Fireside is one of the most illustrious restaurants in Palm Harbor, and for good reason. Their pizza is, simply put, darn good. They make remarkable wood-fired brick oven pizza with a delightful spread of topping choices and pizza types. They're very busy, because of how delicious their food is, but their wait staff works as fast as they can, and it's well worth the wait. Their wings, as well, especially their honey garlic wings, are enough to make your mouth water just by looking at them.
Palm Harbor House of Beer
There are few bars in Florida half as fun as Palm Harbor House of Beer. To start, they have over 50 rotating taps with some of the best beers from around the world, as well as more beers in the wall-to-wall coolers. Their bar comes with some excellent games to play such as an indoor golf simulator where you have a real club and hit an actual ball into a screen, they have an oversized Jenga set, as well as a TouchTunes jukebox. Palm Harbor is a lot of fun, but don't take our word for it, go see for yourself!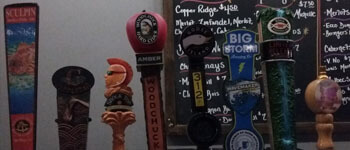 Bohemian Blue Tavern
Frequently referred to as Palm Harbor's best kept secret, Bohemian Blue Tavern is no joke with how fantastic it is. With excellent drink selections, experienced bar staff, and beautiful art lining the walls that are available for purchase, Bohemian Blue Tavern provides a unique atmosphere that is unforgettable, and will likely become your new favorite spot to check out.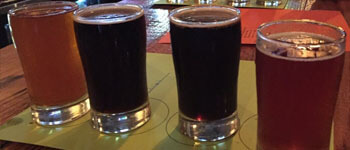 The Pint and Brew
The Pint and Brew is a brilliant and eclectic bar that provides a unique and thrilling atmosphere with a fantastic spread of different beers and specialty drinks. They frequently hold special events, and have a shuffleboard table and a dart board. Not to mention the free popcorn that they offer, and you have yourself a cool and special new hangout spot to bring your friends.
Curious?
How to use a party bus?
Wondering about Tampa Party Buses?