Why choose Tampa Party Buses?
---
We are a professional company with years of experience in the transportation industry. When it comes to luxury party buses, there's no other company in the area doing what we do for the affordable rates we offer. You're bound to enjoy our transportation, as we carry the highest quality vehicles to ensure that your trip is exactly what you've come to expect from a professional party bus provider. You'll enjoy the best vehicles amenities, making your trip in Tampa one to remember.
---
---
Tampa Party Buses
Limousines and Party Bus Rentals
For Tampa, Florida
Pinellas Park Party Buses
Pinellas Park's Finest in Luxury Transportation!
---
---
Pinellas Park is located square in the center of Pinellas County. It is well known for its equestrian events as well as its widespread fishing culture. If you're in town, head over to the Pinellas Park Civic Orchestra, or the Tampa Bay Automobile Museum, as the folks of Pinellas Park are huge fans of automobiles and automobile culture.
Here is a list of some of our favorite places to grab a bit to eat, or to sit down and have a drink in Pinellas Park: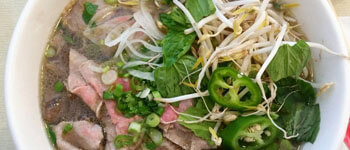 Pho Kien Giang
If there's one thing that everyone in Pinellas Park can agree about, it's how incredible the food at Pho Kien Giang is! While the exterior doesn't appear to be anything special, the interior is sleek and clean, with a passionate server base and food that will make you want to pack your bags and move to Vietnam. The food tastes so fresh that you'd think that they have a farm out back where the livestock is all grazing. If you're feeling like getting a caffeine kick, make sure to order their Vietnamese Coffee, but it is not for the faint of heart!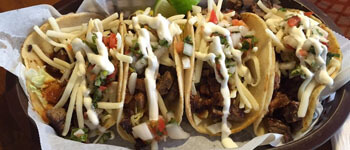 Señor Taco
The folks over at Señor Taco have a clear passion for customer service and food quality. Their ingredients are of the freshest quality--their meats juicy and delightful, and their vegetables crispy and with a delightful aftertaste. They serve incredible authentic Mexican Food with a Mayan touch. We strongly recommed their Carnitas Tacos or their Chori-Queso Specialty Tacos. Make sure to check out their Daily Specials such as Enchilada Wednesdays or Caribbean Fridays where they have Fish Tacos for only $3!
Da Sesto Italiano Ristorante e Vino
If you're looking for authentic and fancy Italian cuisine, then look no further than Da Sesto Italiano Ristorante e Vino. They offer a fully authentic Italian experience with gourmet food and an incredible wine menu. They provide the freshest pasta that is provided to them by the local Tampasta company. They make all of their pasta sauces from scratch, because they value the health of their customers, as well as the value of getting a good Italian meal. We strongly recommend their lobster ravioli and literally anything off of their wine menu. This is a great spot if you're looking to impress a date.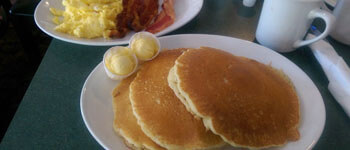 Parkside Cafe
If you're looking for a relaxing, cozy place to get a nice breakfast, lunch, or dinner, then head on over to the delicious Parkside Cafe. They create all of their meals from scratch using fresh Floridian ingredients. You won't believe how delectable the food is. You won't find anything too fancy here, but all of their food is crafted to perfection such as their spicy and juicy Mexican Burger, or their crisp and fresh Famous Greek Salad. Don't forget to get started with an appetizer like the Potato Skins or the melt-in-your-mouth Jalapeno Poppers.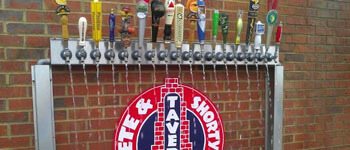 Pete and Shorty's
Looking for a place to get a delicious burger and a beer? Pete and Shorty's is the place for you! You'll instantly be delighted by the movie theatre-esque exterior, and then the sleek interior and kind and attentive wait staff. You can always bring the family in, or get together with some friends and enjoy a good burger and a beer. The good folks at Pete and Shorty's don't believe in small meals. Instead, they will fill your plates and baskets so you can bring somehome for leftovers. Make sure to head on over there on Friday for their weekly Fish Fry!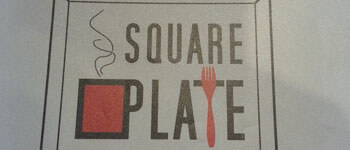 The Square Plate
If you're looking for a quaint, quieter place to grab a bite to eat for lunch, dinner, or all-day breakfast, then head on over to The Square Plate. They are a family neighborhood-run restaurant and they are beloved by all who head in. They have a huge, diverse menu that tastes even better than the food you make at home. You will be delightfully pleased with the quality of the service and the kindness of the servers. We recommend you try the "Square Plate Signature" Deluxe which has layers of Pastrami & Corned Beef on a Jewish Rye bread with spicy mustard and swiss cheese. It's definitely our favorite.
Curious?
How to use a party bus?
Wondering about Tampa Party Buses?