Why choose Tampa Party Buses?
---
We are a professional company with years of experience in the transportation industry. When it comes to luxury party buses, there's no other company in the area doing what we do for the affordable rates we offer. You're bound to enjoy our transportation, as we carry the highest quality vehicles to ensure that your trip is exactly what you've come to expect from a professional party bus provider. You'll enjoy the best vehicles amenities, making your trip in Tampa one to remember.
---
---
Tampa Party Buses
Limousines and Party Bus Rentals
For Tampa, Florida
Plant City Party Buses
Plant City's Finest in Luxury Transportation!
---
---
Plant City is a beauitful city, named so, possibly, because of all of the flora present in the city such as the vegetables, fruit, and houseplants. It is known as the winter strawberry cpaital of the world, and is the largest strawberry producer in Florida. It hosts the annual Florida Strawberry Festival. It is also known for being home to the attraction Dinosaur World. In addition to this, they naturally have a great number of markets and shopping centers, as well as many fantastic places to dine and get drinks at.
Here is a list of our favorite places to eat and get some drinks in Plant City: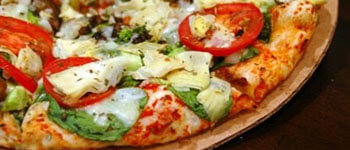 Olde Town Pizzeria
Ole Town Pizzeria gives you the feeling of being in a classic Italian pizzeria with their checkerboard tablecloths and wooden chairs, as well as the wall decor. It gives you a cozy feeling the very moment you step through the door and catch the aromas. The pizza here has a really unique taste as they put the cheese first and the sauce on top, which might seem a little strange at first, but trust us when we say that it is absolutely fantastic and delicious. Also, as you will see with many of the following restaurants, they have incorporated Strawberries into their menu with their delicious strawberry salad that you won't want to miss.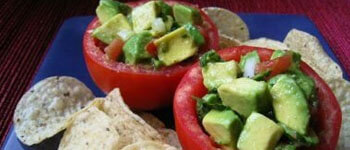 Norma's Ybor City Cuban Shop
If you're looking for a classic-feeling shop to buy some delicious Cubans and more, then head on over to Norma's Ybor City Cuban Shop. They have excellent and expertly crafted sandwiches, best known for their Cuban obviously. Don't miss out on getting their beans and rice either because they are even better than you would expect them to be.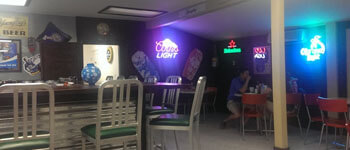 Shrimp & Co Express
If you're looking for fantastic and simple seafood that blends with Spanish cuisine in Plant City, then look no further than Shrimp & Co Express. They have excellent made to order seafood including delectable blackened shrimp, grilled sea bass, shrimp basket, and unbelievable crab empanadas. Don't forget to try their special dipping sauces either, because they really make the dish!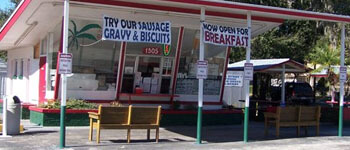 The Strawberry Hut
Sticking with Plant City's strawberry theme, The Strawberry Hut is an excellent Cuban Sandwich shop that specializes in delicious Strawberry shakes, as well as incredible and expertly crafted Cuban sandwiches. Our favorites being the Pork Cuban and the Tuna sub. However, also make sure to try out their Spanish Bean Soup as well as their breakfast menu which has some delicious breakfast Cubans. That's right, we said Breakfast Cubans. You don't want to pass up on The Strawberry Hut.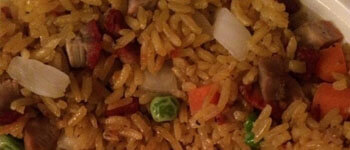 813 Chinese Food
It's hard to find some good Chinese food in Plant City--a place which mostly prides itself on Strawberries and Cubans, but if there's one Chinese place that's worth checking out in Plant City, it's 813 Chinese Food. They have some of the best crab rangoon you've ever eaten, and they provide you with an ample supply of rice with each order. Their Shrimp Foo Young in particular is delicious. They have a small restauruant, but it's quaint and cozy.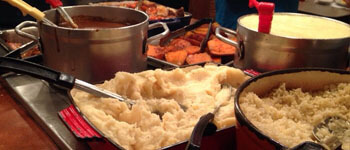 Fred's Southern Kitchen
If you're looking for delicious southern cooking then look no further than Fred's Southern Kitchen. Their food is slowly cooked in a way that isn't unnatural or processed. The atmosphere is cozy and nice just like it was back home. Their servers are kind and passionate about customer service. All of your favorite home-cooked classics are back such as Pot Roast, Turkey & Dressing, Chicken & Dumplings, and Mojo Pork.
Curious?
How to use a party bus?
Wondering about Tampa Party Buses?