An ideal Party Bus Service
The possibilities of transportation methods in Tampa are diverse. But only some have the same level of comfort and luxury that our vehicles provide. Let's begin! Is there a more creative way to travel than a party bus?
Our company of party bus rentals in Ruskin, FL, is committed to the fact that our party buses and limo services should guarantee the perfect condition, top-notch amenities, and affordable prices. We put our best effort into making your special occasions unforgettable with your loved ones.
Regardless of the main topic of your event, whether bachelor parties or corporate events, we have the ideal vehicle to fit your needs. Our top priority is to give our customers a thrilling experience on wheels that they would like to repeat in their next event. To start living a fantastic time on the road, hire us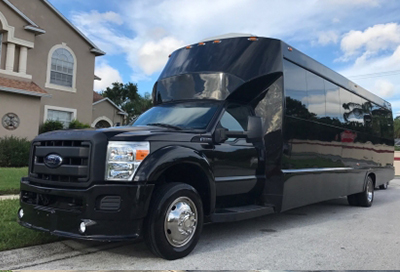 Party bus for 28 passengers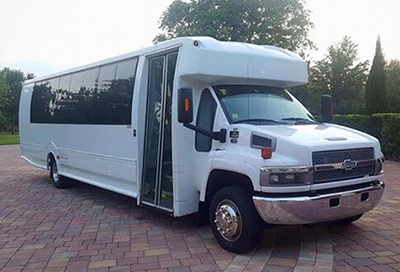 Limo bus
Party bus rental interior
When a customer hires a party bus, the usual impression is highly positive. How could it be? Our party buses have all the amenities you wish to turn your party into remarkable memories with friends. First, you will find a spotless vehicle with sleek wooden floors, led lights decorating the ceiling, and ample leather seating for comfortable rides. For entertainment, you will get flat-screen TVs, a sound system for increasing the party atmosphere, and a minibar to keep your beverages fresh.
If you think a party bus is not an adequate vehicle for your event. Don't panic. Our limo buses and classic limousines are designed to fulfill your desire to have fun while an elegant car takes you to your destination. The advantage of traveling on a limo bus is that you can have the spacious capacity of a party bus but with the finest limo service model. Invite your friends to join in a Hummer limo service and be prepared to arrive at the most vibrant party spots in Ruskin, FL.
How many people can a party bus hold? The capacity of each party bus depends on the model you will hire. Our party bus rental service has a perfect selection of different size vehicles for your groups of guests. If you are traveling with large-sized groups, choose a wide charter bus rental, or prefer a small option like a mini bus for middle-sized groups. However, some events for a few people only require fast trips. A shuttle service will take any group shorter than 15 passengers. Indeed, our limo services have a capacity for short groups, but they are ideal for individual trips or tours in couples.
Transform your special events into unique experiences
---
The events in Central Florida always become reasons to throw incredible parties. Ruskin is no exception. Become the soul of your party, inviting a bunch of people; we will handle the driving. One of the perks of hiring us is that we offer a professional chauffeur service with qualified drivers who will give you the confidence to ride safely anywhere. For example, assisting at a corporate event in Ruskin, Florida, will be a pleasant experience riding in a luxurious vehicle. Also, we complete an excellent rental service with our airport transportation service, which includes airport shuttle rentals, SUV Cadillac Escalades, or traditional limos. Everyone will gag as their lasting impression. Go ahead and join us on a wonderful trip to the best places in Ruskin and Tampa Bay.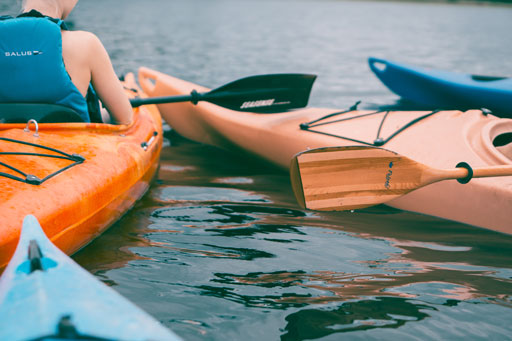 Enjoy nature while you ride
Taking a nice ride through Ruskin shows an obligated visit to E.G Simmons Regional Park. Relish joyfully in the incredible water activities: fishing, canoeing, and kayaking. Enjoy the natural conveniences of the places on the picnic tables, hiking trails for walks, and beautiful views of the park embellished with native plants and local fauna. This is the ideal plan for birthday parties in the family!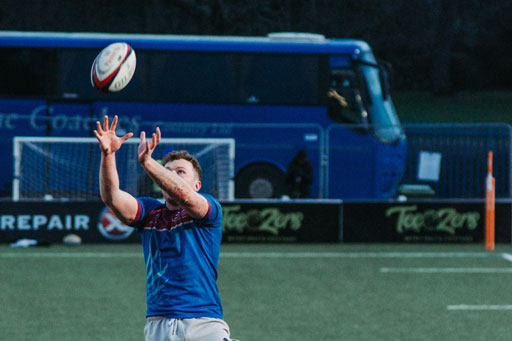 Coach buses to Tampa
Raymond James Stadium is a perfect spot to have fun if you are on a trip to Tampa. This giant structure is designed for various sports and provides a splendid field for all sporting events. Don't miss a chance to gather with your peers and have a good time traveling in our charter buses. Our coach bus rentals are ideal options for a whole sports team to grant well-deserved comfort.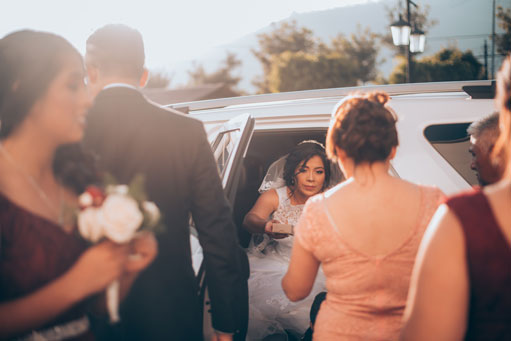 A limo service for your special day
A dreamt wedding day can become true with the essential conveniences. You can already have your dress, the place in a beautiful butterfly garden, and the guests, but the final accessory still needs to be included. Your arrival at the ceremony will be an extraordinary memory worth of preserve! We can help you make your special occasion more magical with our stretch limos.
Your next event will be a milestone
---
We are a devoted transportation provider of extraordinary times in our luxurious vehicles. Start an electrifying situation in your bachelor parties and bachelorette parties hanging around in our party bus service. Your friends will be delighted with the excellent amenities of each party bus and limousine. Cheer up your special occasions and throw endless birthday parties for your friends. Don't wait until next year and start celebrating in big now. If we don't aim to entertain you, what other reason is left to make us work?
Our group transportation services can handle any ride in Tampa because we have a wide service area with all vehicles available. If you have your corporate events or other business out of Ruskin, Florida, we will provide a shuttle bus or a limo service to take you and your crew on an effective trip. But even needing a broad group cover, our charter bus rentals are ideal vehicles to bring a crowd to any special event. We operate vehicles in the Tampa Bay area to provide total pleasure to every person eager to have fun. Your satisfaction is the fuel that moves our party bus engines.
Looking for an affordable price?
---
A typical worry that a party bus customer has is finding cheap party bus rentals that guarantee high quality and comfort. Our party bus service is the solution to those concerns. We help you save money with the reasonable price we propose for every vehicle rental. We handle competitive rates based on each customer's needs and preferences. No other party bus service does that in the Ruskin area. Admit it; we are the perfect solution for living unforgettable moments at your next event. Contact us to start your booking process today!