Why choose Tampa Party Buses?
---
We are a professional company with years of experience in the transportation industry. When it comes to luxury party buses, there's no other company in the area doing what we do for the affordable rates we offer. You're bound to enjoy our transportation, as we carry the highest quality vehicles to ensure that your trip is exactly what you've come to expect from a professional party bus provider. You'll enjoy the best vehicles amenities, making your trip in Tampa one to remember.
---
---
Tampa Party Buses
Limousines and Party Bus Rentals
For Tampa, Florida
Safety Harbor Party Buses
Safety Harbor's Finest in Luxury Transportation!
---
---
Safety Harbor, FL is a small city located on the west shore, and has a relatively small population, but that doesn't mean that it isn't a fun place to head to! It is well know for being hte home of the historic Espiritu Santo Springs.
Here are some of our favorite places to grab a bite to eat, or to sit down and get a drink in this quaint but eclectic community.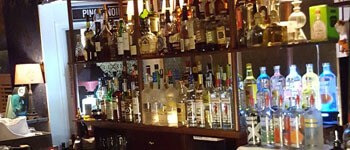 Parts of Paris
Parts of Paris is a one-of-a-kind casual French bistro that promises to transport you into the streets of Paris with its authentic menu and hospitable servers. It is inspired by the Parisian bistros and has an inviting social atmosphere. They have all sorts of classic French fare such as artisanal charcuteries, unforgettable Foie Gras, Bouef Bourguignon, and a Canard Confit that you won't want to stop eating! If that doesn't sound good enough, they even serve brunch with incredible items such as Crevettes and Steak Frites. Don't forget to peruse their impressive Wine List, and delectable specialty cocktails.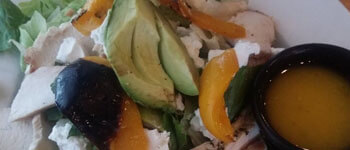 Southern Fresh
If savory Southern food is more your speed, then Southern Fresh could be the perfect place for you. They specialize in Southern inspired cuisine, and they get most of their ingredients from local grown farms to create meals that have a sense of being back at home with fresh dinners. They care about creating a homely small town experience with their meals, and their kind wait staff really supplements this. We recommend their mashed potatoes and gravy, and you can't go wrong with Fried Chicken! We also recommend you check out their drink menu, especially the Sangria.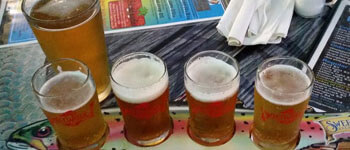 Bar Fly Saltwater Grill
If you're looking for a delicious place to get freshly caught and cooked-to-perfection seafood, then look no further than Bar Fly Saltwater Grill. They specialize in smoking fresh local fish and all other sorts of seafood using only the finest and freshest of ingredients. Every part of their menu is flawless--from the appetizers to the entrees. We recommend the jumbo peel-n-eat shrimp, the fresh Gulf Oysters, and the mahi fish tacos. They especially specialize in the brews that they get from Sweetwater Brewery. This is one restaurant you don't want to pass up if you love fresh seafood!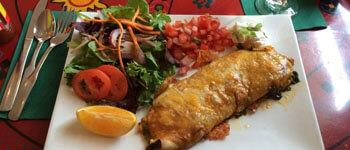 Green Springs Bistro
Green Springs Bistro doesn't just focus on incredible food, or just focus on great wine, or just good service and ambience. Instead, they focus on bringing all of those things together and forming an unforgettable dining experience. This philosophy shines through with every aspect of their restaurant. They clearly have a passion for food, and a passion for creating smiling faces on their customers. Whether you're stopping in for the Mahi-Mahi Sandwich at lunch, or for the Pecan-Crusted Chicken Breast stuffed with Gorgonzola Cheese with a Green Springs Sangria on the side for Dinner, you will be delighted with your decision to head over to Green Springs Bistro.
The Sandwich on Main
There is nothing about The Sandwich on Main that seems unauthentic. Every last thing on their menu, from their expertly handcrafted sandwiches, their delicious and unique specialty soda pops, to their craft beers and select wines, there is something to love here for everybody. They also accommodate all kinds of diets including people who need to eat Gluten Free foods. We strongly recommend the Pastrami Reuben. Oh, and don't forget to grab a delicious fresh-baked cookie on your way out!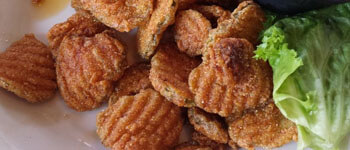 Whistle Stop Grill & Bar
If you're looking for a lively, classic environment to make new friends, vibe to good music, and eat some delicious food while indulging in delicious drinks at a full bar, then you need to stop into Whistle Stop Grill & Bar. They have constant live performances to keep you entertained while you enjoy all of their beer selections, specialty cocktails, and incredible food menu. We recommenced you start off with the Duck Flatbread appetizer and go for the Balsamic Glazed Salmon for dinner. Don't forget to stop in for Martini Mondays!
Curious?
How to use a party bus?
Wondering about Tampa Party Buses?