Reliable Charter Bus rental service
Our transportation services are the best in town, and we offer the best prices and experience. We have the best Tampa Charter Bus rental deals! We have a wide selection of packaging to choose from, so you can find the perfect one for your special event.
If you are searching for a mini bus in Tampa for the first time, don't worry! As a charter bus company, we offer compact minibus rentals, shuttle service, school bus rental, and more options for any group size, whether you come with larger groups or smaller groups, so come with all family members. We will always provide you with the best state-of-the-art vehicles with plenty of amenities.
The Tampa Charter Bus rentals come with comfortable and reclining seats, TVs and DVD players, air conditioning for the Florida heat, and more! Our spacious charter bus rental has onboard wifi and power outlets so that you can check emails and stay connected during your trip with all your team.
Do you have special requirements for your group transportation to your trip to Tampa? Don't worry because our charter bus in Tampa count with ADA accessible features. So you can come to watch the Buccaneers or Lightning game with the most top-notch service with a Tampa Charter Bus.
There are a few things you should look for when choosing the best party bus company: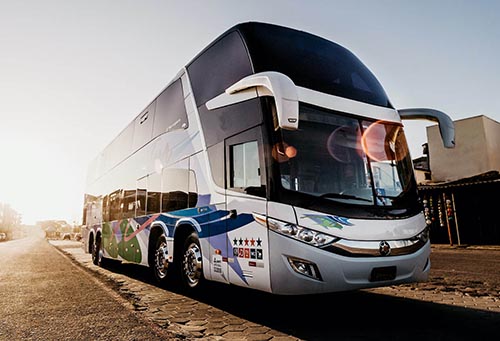 Charter bus outside
1. You'll want to find a company that offers excellent service and an experienced charter bus driver behind the wheel.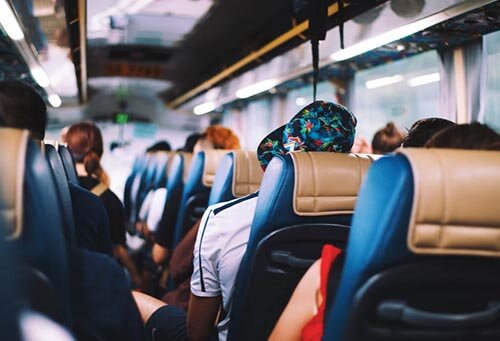 Enjoy the best charter bus rental
2. You want to ensure that service is trustworthy and luxurious when you charter a bus.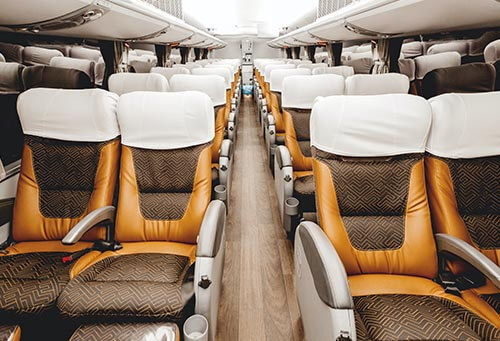 Charter bus inside with plush seats
3. Make sure you rent a charter bus with all the amenities and services required for your event.
Our fleets are well-maintained, and the priority of our professional driver is to bring you on a safe ride. For that, we can guarantee that our reliable transportation service is the perfect charter bus rental in Tampa FL, and the surrounding area. The designated driver will help you to avoid the stress of finding parking and just focus on sitting and relaxing while feeling fresh in an air conditioned charter bus.
So, if you want the best Tampa bus rental experience, go with top-notch, state-of-the-art, and professional charter buses in the Tampa Bay area. Enjoy the best offers in our charter bus company, while being chauffeured in safe travels with a luxurious charter bus rental.
Take the right bus for a field trip for the little ones, a family excursion, or another special occasion. Are you considering your upcoming trip to downtown Tampa with the best charter bus rentals in Tampa? We have experience providing bus rentals in Tampa and other major cities in the USA.
Throughout the year, you will find plenty of outdoor attractions and activities to do in Tampa. You will need to make a multi day trip in Tampa to enjoy the excellent service of charter bus rentals in the Tampa area.
Let your charter bus driver drop you around any Tampa area!
Atractions in Tampa Fl
---
Make a group trip with a comfortable charter bus
---
Visiting Tampa will be the best option to live an unforgettable big day, especially if you explore this beautiful place with great outdoors with all your friends and family. Live memorable moments with your loved ones. All this is possible with Tampa Charter Buses.
At the bottom, you can check out some places and attractions most enjoyable in Tampa, Florida. But in Tampa, the fun is unstoppable, and the activities are almost infinite. You will find more places to go and live a fantastic Tampa trip in the following list.
Other places to go:
Tampa museum of art
Channelside bay plaza
Florida Aquarium
Tampa Convention Center
Lettuce Lake Park
Tampa Theater
The Hindu Temple of Florida
Weedon Island Preserve
Empower Adventures Tampa Bay
Tampa Bay History Center
Clearwater Beach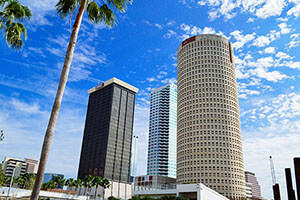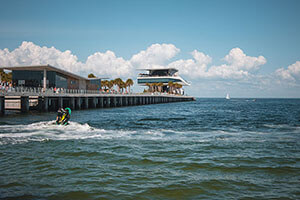 Go back in time in Cigar City
---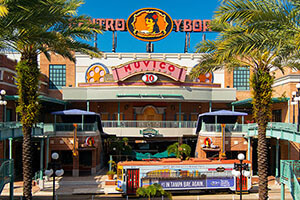 Downtown Cigar City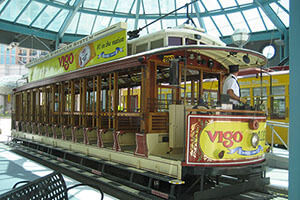 The TECO streetcar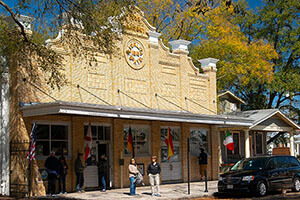 The Ybor City State Museum
If you come to Tampa, Florida, you need to explore the historic neighborhood of Ybor City, also called Cigar City. Its landmark is the cigar manufacturing heritage shown in the State Museum. Founded by Vicente Martinez-Ybor in the 1880's, this picturesque city is home to specialty shops and fantastic nightlife; furthermore, the city has good beer and excellent food options venues, such as Columbia Restaurant and the Cigar City brewing. Also, you can visit the Tampa Baseball Museum.
This heritage streetcar is part of the historic Ybor City. The TECO line streetcar connects downtown and Channelside to the Cigar City district. It is one of the public transportation options you cannot skip on your trip to Tampa.
Celebrate your special events
---
We've got you covered if you're looking to rent a charter bus for a Tampa International Airport service! Otherwise, if you are interested in celebrating your bachelor or bachelorette party, we have the best packaging to enjoy in the greater Tampa Bay area.
Our professional bus driver will bring to yout group travel guest in a reliable ride, so don't worry and let's enjoy the view with a safely transport
We provide you an excellent customer service
---
Let's request a free and no obligation quote today for your Tampa party bus! We are available 24/7 in live support to answer any question. When you contact us, our reservation agents stand by to help you and make your experience easier and more grateful.
When you give us a call, it's necessary to know the day of the event, how many passengers will be in the event, how long you need the service, and the pickup and dropoff location. With that information, we make a customized quote that won't hit you with any hidden fees. So what are you waiting for? Call us today, and let us help you plan your next trip!
Also, if you want to request your free quote, you can book online by contacting us on our contact page.