Why choose Tampa Party Buses?
---
We are a professional company with years of experience in the transportation industry. When it comes to luxury party buses, there's no other company in the area doing what we do for the affordable rates we offer. You're bound to enjoy our transportation, as we carry the highest quality vehicles to ensure that your trip is exactly what you've come to expect from a professional party bus provider. You'll enjoy the best vehicles amenities, making your trip in Tampa one to remember.
---
---
Tampa Party Buses
Limousines and Party Bus Rentals
For Tampa, Florida
Tarpon Springs Party Buses
Tarpon Springs's Finest in Luxury Transportation!
---
---
Tarpon Springs is a city in Pinellas County, and actually has the highest amount of Greek Americans of any city in the United States. It is well known for Dodecanese Avenue as a tourist destination. It is also known for the beaches as part of the parks in Pinellas County.
Here are some of our favorite places to grab a bite to eat, or to grab a drink with friends in Tarpon Springs.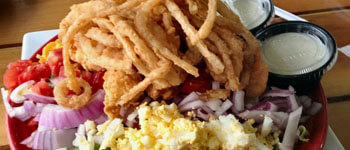 Rusty Bellies
Rusty Bullies is a crown jewel of Tarpon Springs. If there's one thing that all of the citizens of Tarpon Springs, and all of the tourists that visit it can agree upon, it's how delicious the food at Rusty Bellies is. It is a family owned and operated waterfront seafood restaurant and they only serve fresh seafood that was caught wild in Florida. They frequently have live music, and they sport a fully functional bar which features happy hour every from 4pm to 7pm every day. As far as their food menu goes, you can't go wrong with their Teeha Marie Fish Spread and their Madame Butterfly, which is fresh Gulf shrimp which has been grilled, fried, or blackened, but we prefer it blackened!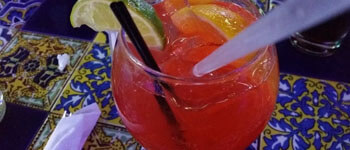 Hellas Restaurant
If you're looking for fine Greek cuisine, alongside a delicious bakery, then Hellas Restaurant and Bakery is just the place for you. The traditions of the way they make their food has been passed down for generations, and it really shows. They clearly have a passion for the food they make, as well as the presentation of that food and the atmosphere surrounding the restaurant. Their classic Saganaki is always a great option, and don't forget to try their Leg of Spring Lamb. Before leaving, stop into their bakery and try one of their many delicious pastries and so on!
The Place
The Place serves some of the best sandwiches around, and they don't skimp out on the size of the sandwiches either. These sandwiches are huge, and will probably last you more than one serving. They have many specialty sandwiches that are specific to their restaurant only and you can't get them anywhere but there. They make delicious Cubans, as well as unbelievable potato salads, cole slaw, and more. Our personal favorite was The Willie.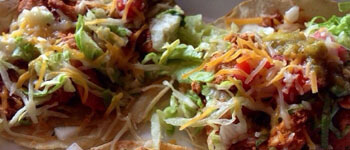 Don Taco Mexican Restaurant
If you're looking for fresh authentic Mexican cuisine, then you might want to check out Don Taco Mexican restaurant. All of their ingredients taste incredible--their meat thick, juicy, and cooked to perfection, their veggies crispy and delectable, and their tortillas incomparable. It's a simple, quaint restaurant that doesn't appear to be anything too special from the outside, but trust us when we say this place is definitely worth a shot. We strongly recommend the Chicken Burritos, or the Pork Tacos.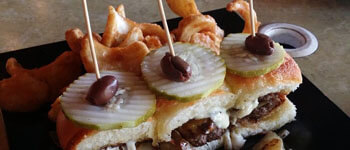 Tarpon Tavern
If you're looking for a delicious burger and a good beer that can't be beat, then you need to head over to Tarpon Tavern. Their servers clearly have a passion for customer service because they're smiling and happy the second that you walk through the door. They serve the best local, national, and international beers with 30 beers on tap, and the food is the freshest burgers, seafood, salads, appetizers, and so on that you've had in a long time, guaranteed. You can't go wrong with starting off with a basket of Garlic Parm Chicken Wings and an entree of the Seafood pasta.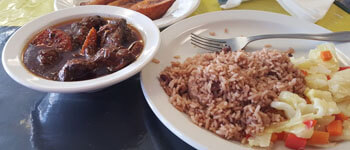 The Jerk Center
There simply aren't enough Jamaican restaurants around. However, The Jerk Center is an excellent remedy to this issue. They specialize in jerk chicken and pork, and they are cooked to perfection. They have a clear dedication to serving the highest quality products available, and yet they are extremely humble and kind. There is a special kind of atmosphere when walking through the threshold of The Jerk Center. We strongly recommend the curry goat and oxtails!
Curious?
How to use a party bus?
Wondering about Tampa Party Buses?