Why choose Tampa Party Buses?
---
We are a professional company with years of experience in the transportation industry. When it comes to luxury party buses, there's no other company in the area doing what we do for the affordable rates we offer. You're bound to enjoy our transportation, as we carry the highest quality vehicles to ensure that your trip is exactly what you've come to expect from a professional party bus provider. You'll enjoy the best vehicles amenities, making your trip in Tampa one to remember.
---
---
Tampa Party Buses
Limousines and Party Bus Rentals
For Tampa, Florida
Temple Terrace Party Buses
Temple Terrace's Finest in Luxury Transportation!
---
---
Temple Terrace is known for its rolling landscape and beautiful trees. It has the most incredibly beautiful sand live oak trees of any place in Florida, and is known as Tree City USA. It is named after the Temple Orange (also known as a tangor). With its lush landscape and fresh feeling, it's no surprise that there are some delicious places to eat and to grab a drink in Temple Terrace.
Here are a few of our favorite places to eat in this fantastic small town:
Cazador Grill
If you're looking for a place to get some delicious, authentic Peruvian food, then look no further than Cazador Grill. They are an atmospheric Peruvian steakhouse located in Temple Terrace. They serve high quality meats and seafoods with authentic and delicious Peruvian sauces on the side. Their passion for both food and customer service is highly evident at Cazador Grill. You will leave with a full tummy and a smile on your face, and you won't be able to wait to return to Cazador Grill.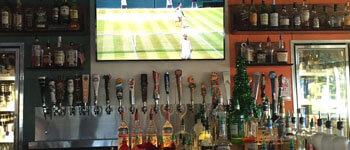 Shamrock's Ale House
If you're looking for an awesome Irish Pub to settle down in and watch an baseball or football game, then head on over to Shamrock's Ale House. They have the best games on all day, every day and it's a perfect place to go hang out with your friends and family members after events like little league games and so on. The consider themselves the sports mecca for Temple Terrace, and its easy to see why. With their excellent signature sandwiches like their Reuben and Buffalo Chicken Tender Melt, as well as their Loaded Potato Skins, it's hard to pass up on this delicious establishment.
Brooklyn NY Pizza
Feeling some delicious and authentic Brooklyn NY style pizza? Well, folks, it's in the name! Look no further than Brooklyn NY Pizza on Temple Terrace Highway. They have pizzas for all types of pizza including their cheese, meat eater, vegetarian, and greek style pizzas. But they also have some specialty pizas such as the "Little Italy" Pizza, the "NY Mets" Pizza, and the "Mayor Bloomberg" pizza. You've never had authentic Brooklyn pizza that tasted so authentic and yet was so far away from Brooklyn.
Graffiti Junktion
Cinnamon/Sugar Sweet Potato Fries, people! If that's not enough to covnince you, then their expertly crafted burgers will be. They serve 100% Angus Beef Burgers that are hormone & antibiotic free. The atmosphere is comfortable and cozy, and it reminds you of sitting around back at home with your neighborhood friends at a barbeque. With the big game playing on the television screens, Graffitti Junktion is an excellent place to get together with friends and enjoy a classically prepared burger.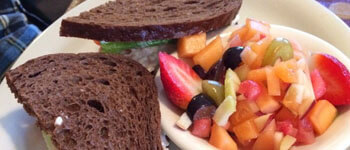 Savvy Jack's First Class Omelettes
Sometimes in the morning you need to have an expertly crafted omelette, and there's nowhere that prepares a fantastic omelette like Savvy Jack's does. They have all sorts of different specialty Omelettes like the Buc's Omelette or the Limousine Omelette, but they also have all of the classics that you like. Also, if you have the desire, we recommend you try out one of Savvy Jack's delicious pancakes. Our mouths are watering just thinking about them!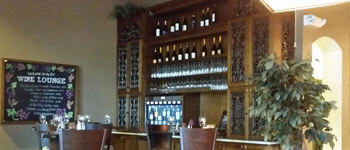 Bacco and Venere
You can't beat authentic Italian cuisine. The people over at Bacco and Venere clearly have a passion for food. It shines through with each and every one of their plates. Their wait staff is so attentive and kind. They have good old fashioned Italian hospitality right when you walk through the door--you almost expect them to kiss you on the cheek. They have numerous and delicious Italian dishes, as well as a fantastic wine menu. Did we mention how great the wait staff is?
Curious?
How to use a party bus?
Wondering about Tampa Party Buses?