Why choose Tampa Party Buses?
---
We are a professional company with years of experience in the transportation industry. When it comes to luxury party buses, there's no other company in the area doing what we do for the affordable rates we offer. You're bound to enjoy our transportation, as we carry the highest quality vehicles to ensure that your trip is exactly what you've come to expect from a professional party bus provider. You'll enjoy the best vehicles amenities, making your trip in Tampa one to remember.
---
---
Tampa Party Buses
Limousines and Party Bus Rentals
For Tampa, Florida
Zephyrhills Party Buses
Zephyrhills's Finest in Luxury Transportation!
---
---
Located in Pasco County, Zephyrhills is a suburb of the Tampa Bay area. It is known for being the home of the Zephyrhills bottled water company.
Here are some of our favorite places to grab a bit to eat, or to get a drink in the beautiful community of Zephyrhills: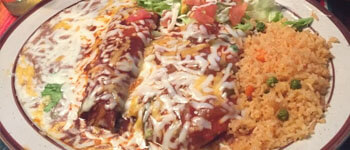 Los Chicos
If you're looking for delicious, authentic Mexican cuisine to eat in Zephyrhills, then look no further than Los Chicos. This is, arguably, one of the best Mexican food restaurants in the entire Tampa area. The food is cooked fresh when you order it, and the portions are ample, so you will have plenty to bring home and eat later. One of their best meals is the chimichangas meal, they're crunchy and savory and will make you feel well fed. Don't forget to take advantage of their drink specials like their 2 for $5 Margaritas specials.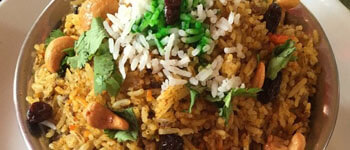 Mayoor Indian Restaurant
The folks over at Mayoor Indian Restaurant really understand what it means to have fantastic customer service and a passion for food. They have rich tasting food from tandoori dishes to samosas, from chutneys to masalas. They have all sorts of traditional entrees, but also some original creations hand crafted by their extremely talented chefs. Their servers are all friendly and extremely knowledgeable. If you've never tried Indian food before, then Mayoor Indian Restaurant is definitely the place for you to try it for the first time.
Sunrise Eatery
Sunrise Eatery is a fantastic family restaurant that sports an eclectic blend of All-American fude with a Greek fusion. They serve all day breakfast and some fantastic homestyle meals that will leave your mouth watering. Their management is ever-present and friendly, and it really shows how organized, clean, and passionate the Sunrise Eatery really is. If you're heading there for breakfast, we strongly recommend you try out their Eggs Benedict or their expertly cooked French Toast. If you're heading there for Dinner, then we suggest getting their Roast Beef or Turkey and Gravy.
301 Corner Grille
If you're looking for a delicious, yet simple meal that will satisfy all of your taste buds, then look no further than 301 Corner Grille. They have daily specials that your wallet will appreciate, along with your palette. They serve delicious All-American food like Burgers, Sandwiches, appetizers, salads, and Koegel's products like Hot Dogs and Sausages. If you're feeling a sweet tooth, then head over there to grab some ice cream or other treats. You can't go wrong with 301 Corner Grille!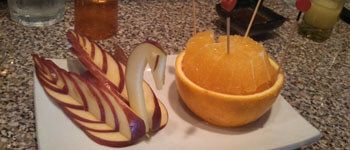 Best Thai Sushi
If you can't decide between whether getting incredible Thai Food or delicious, fresh Sushi, don't! Instead, opt to heading over to Best Thai Sushi, the best of both worlds. They serve a wide array of fresh nigiri & Sashimi, as well as Thai dishes and Japanese plate appetizers that will keep you ordering more and more. Their range of spices is delightful, and will make you want to test your taste buds to see how much they can take. Don't forget to try their excellent spread of beer, wine, and sake drinks!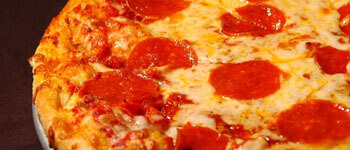 Piccola Italia Restaurant
If you're looking for delicious, and rather affordable authentic Italian cuisine, then you need to check out Piccola Italia Restaurant. The food tastes like the food you'd get from a well-versed Italian grandmother, and they serve only the freshest and most delicious ingredients. They jar their very own sauce, so you don't have to worry about getting any sort of indigestion or anything from it. They have an atmosphere that feels like you're joining a part of their family, and the aromas will blow your mind. We can't recommend Piccola enough!
Curious?
How to use a party bus?
Wondering about Tampa Party Buses?