Party Bus Zephyrhills, FL
The best way to travel: Party Bus Rental service
Would you like to start a party time in the most thrilling vehicles in Zephyrhills? Prepare to get the most exciting rides that you expect with a highly qualified service of luxurious transportation! We know you have lovely taste; that's why you are here.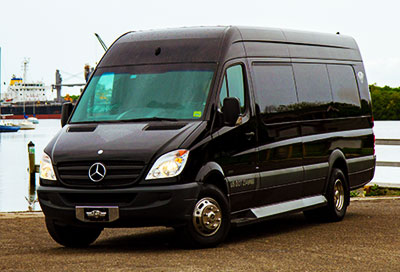 15 passengers party bus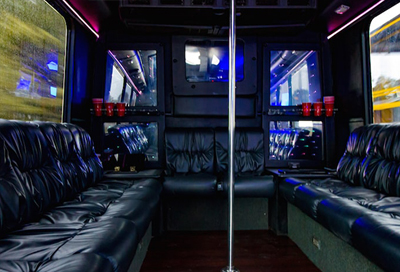 Neon lighting party bus interior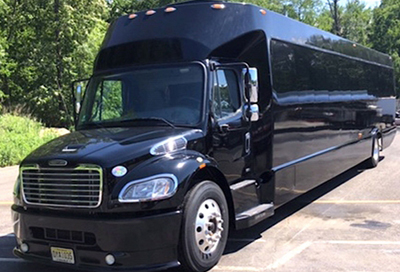 42 passengers party bus
Our party bus service is the key that opens the doors to diversion. With proficiency for unique rides, our party bus rental in Zephyrhills is an excellent option if you need an affordable and luxurious car service. Stop knocking on other companies' doors that provide exorbitant prices for their vehicles and guarantee fixed hours of fun. We are the best way to celebrate because our only limit is when you decide to finish.
Discover in our catalog a great fleet of party buses and limousines designed carefully for customer enjoyment. With stunning amenities inside and out, our vehicles grant fun times everywhere they ride. Is space a priority aspect in your party plan? Relax; we offer a wide variety of big party buses, medium-sized limo buses, and practical mini buses and limousines for small groups.
Get many amenities with your party bus rental
---
To start describing our services, it's necessary to begin with, the exquisite amenities you will get. A Zephyrhills party bus is known for its beautiful interior furnished with leather seats, air conditioning, and neon led lighting on the ceiling. Get thoroughly entertained thanks to the high-end devices provided, flat panel televisions, an excellent sound system, DVD players, and USB readers. But if you require a few racy vibes, use our pole dance and mini bars with coolers wisely.
Our limo rentals are also exceptional for having unforgettable moments traveling. A limo bus perfectly combines the sagacity of party bus amenities and the stunning features of a limousine model. If you want to travel comfortably in a fairly effective and pleasant service, our shuttle service is the answer you have been looking for. But that's not all. A well-deserving journey for a crowded team will be ideal in our spacious coach buses. Don't settle with less; your guests and you deserve the best conveniences for memorable journeys in Zephyrhills, FL.
Are you looking for the best party buses in Zephyrhills, FL?
---
Zephyrhills is a designated area in Pasco County surrounded by many green locations full of exciting plans for your family members. Our party bus Zephyrhills is the most optimal choice to make thrilling trips in the city, no matter where is the destination you want to arrive. However, if your trip plans include visiting Tampa, relish the many amusement spots ideal for school trips. Children will love traveling on a school bus rental to get educational programs or sporting events in ZooTampa in Lowry Park. Wait for no extra second and plan with us your upcoming exciting journey. Visit Zephyrhills, Florida, and get complete security that we will cover all your transportation needs.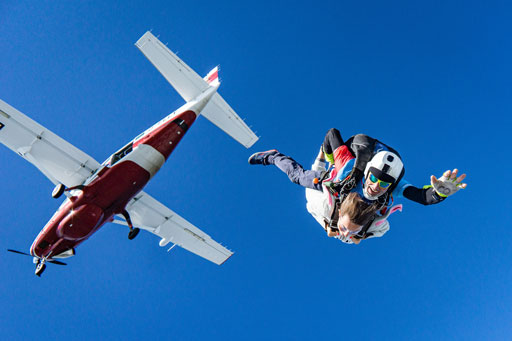 A great place for skydive
Go to Skydive City/Z-Hills for an extreme experience of jumping from a plane with a parachute. You will get a similar feeling traveling in our party buses, where the adrenaline is essential to our rides. But, after an excellent party, your friends can easily relax in the charming seating on your way home. Hire a shuttle bus for the ride; that would be the most optimal choice.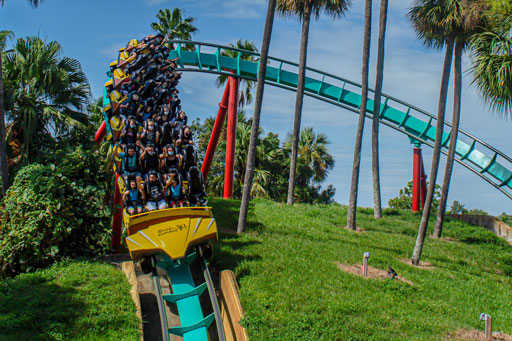 Entertaining times
We know that kids love water parks, and Florida is the ideal State to look for them. At Hillsborough River State Park, you will find boat ramps, hiking trails, picnic tables, and a beautiful river for kayaking and canoeing. Continue traveling aboard a party bus to the many parks in the Tampa Bay area. The roads may lead you to Busch Gardens, an incredible experience that kids and adults will enjoy.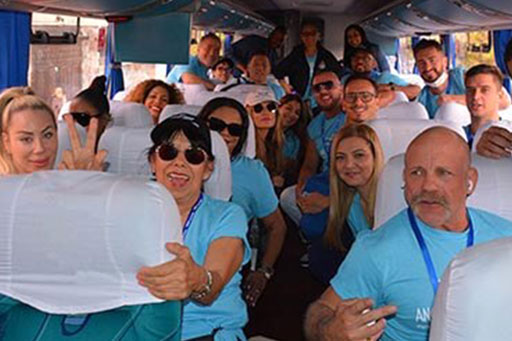 Corporate outings
Is your company in a transportation service searching for your corporate events? A party bus in Zephyrhills is an adequate alternative to bail out worries. Our charter buses are extraordinary options for making rides with your company members. From business meetings to executive outings, we perform the best rides for any occasion our clients crave.
Have your special events with us!
---
Every time a customer in Zephyrhills has an event, we strive to be the chosen company to provide the transportation service. Commonly, our services are required to cover bachelor and bachelorette parties where the groups are eager to party hard. For those intense celebrations, we offer vibrant atmospheres in our vehicles and safe times on the road. As fun, as it sounds, our party buses are great places to celebrate birthday parties, quinceañeras, and prom nights. Just wait to try it yourself; no other car service in the area is comparable to our entertaining vehicles.
Have the loveliest and most romantic celebrations with our Zephyrhills limousine services. From your wedding day's must-do list, sleek stretch limos are unavoidable. We help you put the affirmative to the list while you get ready. Don't worry; you will be on time to make a sumptuous entrance. Trust in our limo bus service to hold your wedding guests comfortably and animatedly to celebrate your engagement.
Another excellent service you will enjoy is our airport transfers, luxurious vehicles with the best automobile specifications. Have safe rides from the airport while a professional chauffeur takes you to relish your stay in a Zephyrhills hotel.
Reasonable prices in our transportation services
---
How do we manage our pricing rates? We aim for a service that helps our customers save money, so we offer incredibly cheap transportation. We consider specific customer needs like dates, number of guests, celebration topics, etc. With that information, we base our method on providing an affordable price for the vehicle desired. Don't fret if your next event is in the surrounding cities of Zephyrhills; thanks to our wide service area, we cover an ample zone in Central Florida. Please be sure to contact us to start your booking process.